WITH CINEMA VILLAGE SHUTTERED FOR OVER 12 MONTHS, THIS NEW EVENT IS PART OF THE BROADER CELEBRATION OF THE REOPENING OF NEW YORK CITY'S CULTURAL LIFE $5 TICKETS TO FILMS, LIVE MUSIC, SPECIAL GUESTS Ferrara also curates program featuring DESPERATE LIVING by John Waters, EL TOPO by Alejandro Jodorowsky, THE CONFORMIST by Bernardo Bertolucci, and THE ROCKY HORROR PICTURE SHOW by Jim Sharman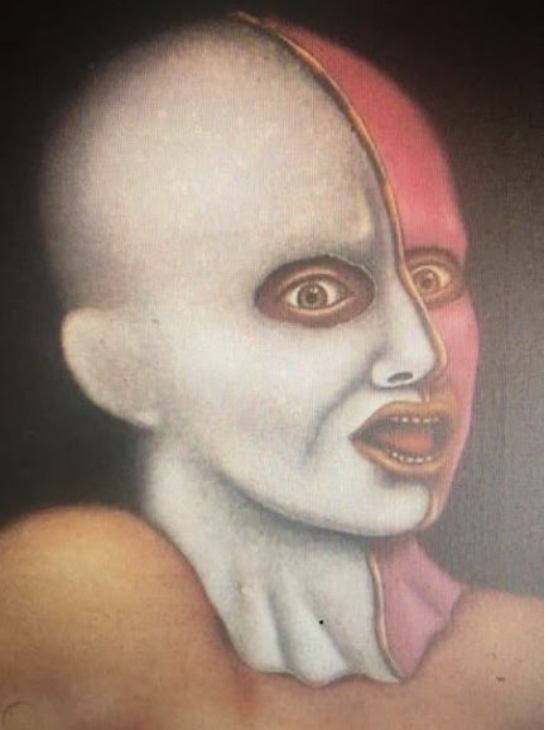 NEW YORK, NY (Friday, June 25, 2021) – After a year without cinemas in New York City, independent movie theater owner Nicolas Nicolaou has invited Abel Ferrara to jump start the re-opening of Cinema Village - now in its 58th year of operation - for a week-long retrospective and tribute to movie-going running Wednesday, June 30 through Thursday, July 8.
As a further celebration of the independent spirit, tickets for SIBERIA and all shows will be $5.00. A ticket gets a filmgoer into any other show that day that is not sold out.
To kick things off, the advance screening Tuesday, June 29, 7:30 pm of the documentary THE PROJECTIONIST will be free. Ferrara and his band will playing in the street that night.
Filmgoers are invited to join in celebrating a special screening of Ferrara's newest film SIBERIA (Lionsgate), starring Willem Dafoe, alongside the New York theatrical premiere of THE PROJECTIONIST (Kino Lorber) a love letter to legendary New York City indie cinema impresario Nicolas Nicolaou himself and his four-decade legacy of operating the city's most distinct neighborhood theaters. Nicolaou currently owns and operates Cinema Village in Manhattan, Alpine Cinemas in Bay Ridge, Brooklyn, and Cinemart in Forest Hills, Queens.
Screening during the week will be films that Ferrara holds close to his heart - ones that he remembers from the Cinema Village - including DESPERATE LIVING by John Waters, EL TOPO by Alejandro Jodorowsky, THE CONFORMIST by Bernardo Bertolucci, THE ROCKY HORROR PICTURE SHOW by Jim Sharman plus surprise films and new works from his close collaborators.
Ferrara will also be introducing an array of his films that have also played the theater, new and old, including PASOLINI, 4:44 LAST DAY ON EARTH, TOMASSO, MS.45 and DRILLER KILLER, plus he will participate in a live music performance alongside his longtime composer Joe Delia surprise guests.
With a reputation as a director of controversial cinema, Abel Ferrara moves into his fourth decade of filmmaking with continued work in the US as well as European projects. Born in the Bronx in 1951, Ferrara started on Super 8 in his teens in upstate New York with writers Nicholas St. John and John McIntyre. His first features were DRILLER KILLER and MS. 45 in the late 70s. The 80s and 90s led to a cult reputation with legendary films like THE KING OF NEW YORK, BAD LIEUTENANT, THE ADDICTION and THE FUNERAL.
Cinema Village is located at 22 East 12th Street, New York, NY 10003. Tickets may be purchased in advance at cinemavillage.com or in-person at the box office.
'ABEL FERRARA'S CINEMA VILLAGE' Program listed in alphabetical order
Director: Abel Ferrara
82 min Synopsis:
In a large apartment high above the city lives our couple. They're in love. Skye (Shanyn Leigh) is a painter, Cisco (Willem Dafoe) is a successful actor. Just a normal afternoon - except that this isn't a normal afternoon, for them or anyone else. Because tomorrow, at 4:44 am, give or take a few seconds, the world will come to an end far more rapidly than even the worst doomsayer could have imagined. The final meltdown will come not without warnings, but with no means of escape. There will be no survivors. As always, there are those who, as their last cigarette is being lit and the blindfold tightened, will still hope against hope for some kind of reprieve. For a miracle. Not our two lovers. They - like the majority of the Earth's population - have accepted their fate: the world is going to end.
Starring: Willem Dafoe and Shanyn Leigh.
Director: Bernardo Bertolucci
108 min
Synopsis: A weak-willed Italian man becomes a fascist flunky who goes abroad to arrange the assassination of his old teacher, now a political dissident.
Director: Abel Ferrara
101 min Synopsis: An artist slowly goes insane from struggling to pay his bills, work on his paintings and care for his two female roommates. This leads him to the streets of New York after dark where he randomly kills derelicts with a power drill.
Director: John Waters
90 min
Synopsis: A neurotic society woman murders her husband with the help of her maid and, on the lam, escape to Mortville, a homeless community ruled over by a fascist queen.
Director: Alejandro Jodorowsky
125 min
Synopsis: A mysterious black-clad gunfighter wanders a mystical Western landscape encountering multiple bizarre characters.
Director: Jean-Manuel Fernandez & Sean Price Williams
82 min
Trapped in a dirty double deal, Ernst Ipsum, celebrated art authenticator, is in trouble. With nowhere to turn but inward, Ernst becomes the perfect portrait of anguish. This film traces the collapse of a man littered with the diversions of sex and sin and the lost ability to tell a true original from a fake.
Director: Michael M. Bilandic
73 mins
Synopsis: New York Tunez, an all techno record store, is going under. The owner, Keith, a down and out trance DJ, struggles to cope with the changing cultural climate. In a final effort to save the store he organizes a rave. Unfortunately, 2009 is a far cry from the early '90's.
Director: Stephen Gurewitz
78 mins
Synopsis: While touring Hong Kong on a work trip, an American chef stomachs the mounting regrets of a tumultuous affair from his past.
Starring Sean Price Williams and Hannah Gross.
Director: Abel Ferrara
80 min
Synopsis: A timid and mute seamstress goes insane after being attacked and raped twice in one day, in which she takes to the streets of New York City after dark and randomly shoots men with a .45 caliber pistol.
Starring: Zoë Lund, Bogey, and Albert Sinkys.
Director: Abel Ferrara
Kino Lorber
84 min
Synopsis: A kaleidoscopic look at the last day of Italian filmmaker Pier Paolo Pasolini in 1975.
Starring: Willem Dafoe, Ninetto Davoli, Riccardo Scamarcio 
Director: Abel Ferrara
Kino Lorber
81 min
Synopsis: The Projectionist, by Abel Ferrara, the director of controversial cinema, traces the life and livelihood of friend and fellow cinephile Nicolas "Nick" Nicolaou, a Cypriot immigrant who moved to America as a young boy and began working as a teenager in a small neighborhood movie theaters around Manhattan, defying gentrification, changing viewing habits and corporate dominance in the 1980's, only to emerge decades later as one of New York City's last independent theater owners (he currently operates Manhattan's Cinema Village, Bay Ridge's Alpine Cinemas and Forest Hills' Cinemart). At once a walking tour of New York City's evolving theatrical landscape, a history of movie-going over the last 50 years, and a moving tribute to friendship, tenacity and movie love, The Projectionist is an indelible tribute and timely paean to what going to the movies is all about.
Starring: Abel Ferrara and Nicolas Nicolaou. 
Director: Jim Sharman
100 min
Synopsis: A newly-engaged couple have a breakdown in an isolated area and must seek shelter at the bizarre residence of Dr. Frank-n-Furter.
Director: Abel Ferrara
Lionsgate
92 min
Synopsis: Clint is a damaged man who has retreated to a wintry remote mountain cabin where he hopes to find serenity. He runs a modest cafe where the rare traveler or native of the region visits. But even in his relative isolation he cannot find peace nor escape. On a fateful evening, to confront himself, he begins a journey by dogsled to the world he once knew. He travels through dreams, memory and imagination in an attempt to find his true nature.
Starring: Willem Dafoe. 
Director: Abel Ferrara
Kino Lorber
115 min
Synopsis: The story of an American artist living in Rome with his young European wife Nikki and their 3-year-old daughter, Dee Dee.
Starring: Willem Dafoe, Cristina Chiriac, and Anna Ferrara.